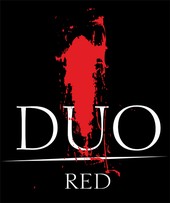 FRUIT BONANZA

DUO RED I.G.T. PUGLIA

GRAPE VARIETY: 50% Cabernet Sauvignon, 50% Nero di Troia
ALCOHOL: 14,5% vol.
SERVING TEMPERATURE: 18° - 20°

FEATURES: Wine obtained by a long maceration with frequent pumpovers. The fermentation occurs in stainless steel tanks at a temperature of 26°—28° C. After the "malolactic" fermentation, the wine is refined in French oak barriques.

BOUQUET: A stunning explosion of fragrant aromas straight from a basket full of red fruits.
PALATE: Well balanced and with soft tannins that mitigate the natual spiciness of this wine.
FOOD PAIRINGS: Excellent with cheese, red meats and pasta dishes.