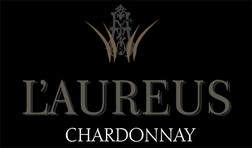 PASSION FLAME

L'AUREUS I.G.T. PUGLIA

GRAPE VARIETY: 100% Chardonnay
ALCOHOL: 14% vol.
SERVING TEMPERATURE: 12° - 14°

FEATURES: Criomaceration at a temperature of 5° C on hand-picked grapes. Soft pressing and controlled fermentation at a temperature of 14° C in stainless steel tanks and in French oak barriques; the wine is then refined on thin dregs for 5 months and periodically submitted to some batonage. Eventually, L'AUREUS is assembled and refìned in bottles for at least three months.

BOUQUET: Hints of exotic spices.
PALATE: Soft and extremely well balanced.
FOOD PAIRINGS: Excellent with fish, seafood and cheese.